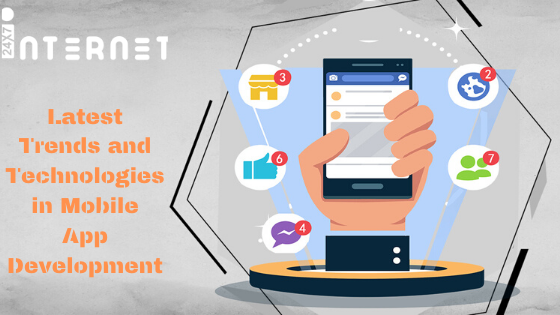 Blockchain Technology: All set to make a mark in 2020
BlockChain is certainly not the technology of yesterday but is all set to make a mark in 2020. The technology has seen huge investment by organizations and researchers and continues to see the same craze in 2020 also. The revolutionary invention allows digital information to be distributed instead of being copied or transferred. The technology has whole prevention against fraudulent practices.
Understanding BlockChain Technology
BlockChain as the word is self-explanatory is a chain of blocks but the technology isn't that simple. When electronic transaction executes, data is stored in these blocks which are linked using cryptography. It is based on peer to peer topology that allows you to make payments from one party to another without the need to visit a bank or financial institute. The transaction is carried in an absolutely safe way. The distributed ledger technology adds more value to processes and enables more security, productivity, and transparency in transactions of Crypto-Currency like Bitcoin.
When one party initiates a transaction, a block is created which is verified by millions of computers across the world. The computers are referred to as nodes and each time a transaction occurs, it is verified by each node. The relevancy of the transaction is verified by these computers(nodes). If the majority of computers consider this transaction to be appropriate, it is written on the block otherwise it is discarded.
BlockChain can be considered to be working like Google Docs that allows you to share the document without copying or transferring it. Nothing is locked out for anyone and anyone can access it in real-time. BlockChain has much broader and complicated concepts but the analogy is the same. The decentralized ledger gives access to everyone to view the information. BlockChain has been widely associated with Cryptocurrencies but the security and its transparent nature have made it accepted across various areas. The usage is not limited to just banks and finance but has started fixing its roots in Healthcare, Social Media, Retail, Real Estate, Government, Tourism and much more.
Top Trends of BlockChain in 2020
BlockChain is undeniable Technology which provided an apt solution against scams and fraudulent Practices. Blockchain Technology will simplify processes and operations if adopted. Blockchain revolutionary application are all geared up to make their presence felt in 2020
Blockchain as a Service
The trend is working wonders for startups and Enterprises. Blockchain as a Service is a Cloud-Based Technologies that allows organizations to create, use and host smart contracts, decentralized applications
Federated BlockChain
Federated BlockChain is the upgraded version of Basic BlockChain that helps you exercise more control over BlockChain. In this type of BlockChain, multiple organizations can access the pre-selected nodes, unlike Private blockChain where only a single entity can access the network.
StableCoins
The latest currency is all set to take the market by storm. Bitcoin is considered to be highly volatile. To overcome the lapse, StableCoins all set to gear up in 2020 providing more stability
Blockchain with IoT
With IoT devices taking the lead in the present world, breaches and hacking of devices will be nothing new. Blockchain can act as a rescue. The decentralized technology can aid in the secure exchange of data between devices. Financial transactions can be carried on in a far more secure and trusted way.
Blockchain with Artificial Intelligence
Integration of BlockChain and Artificial Intelligence has led to the emergence of future possibilities for thriving business growth. AI is infused with human intelligence, machine learning algorithms which direct the machines to perform the tasks intelligently and speedily.
As per the BlockChain is concerned, the new technology can encrypt and store critical information. The information stored is kept on every computer in the network, causing the BlockChain to be heavier. AI can be used to increase the efficiency here by optimizing the process using Machine Learning Algorithms.
BlockChain: Technology of New Era
BlockChain is certainly not the technology of yesterday. The technology allows us to record and distribute information but not copied or edited. Below are some of the applications of BlockChain Technologies in various fields that can be made used of
Money Transfers with ease
With BlockChain Technology you can easily transfer payments and money to people in various offices across the globe at relatively low costs.
Essential uptime for Cashless Economy
In the 21st century, more and more people are going cashless and we see more usage of Credit Cards, Qr codes for making payments. With the world economy shifting towards cashless, it becomes essential to reduce downtime of banks. Bitcoin is known for outperforming other Cryptocurrencies and hasn't witnessed any major downtime. It is operating 24×7 with 99.98% uptime.
Solving Privacy intrusions in Social Media
There are billions of Social Media users. Owing to the huge number of Social Media Lovers, privacy becomes a major concern. With BlockChain merging with Social media, users will have more control over their data and content.
Facebook and Twitter are topmost Social Media platforms with millions of users. In the fast-paced digitization world, there have been cases of privacy leakage and misuse. Blockchain Technology is the answer to all the privacy concerns and data intrusion as the decentralized technology empowers people to have control over their data rather than placing the control in hands of central entity(Facebook/Twitter or any other Social Media platform)
Boon for Govt. Agencies
Blockchain Technology helps in secure storage of business, individuals and Govt. data. Through BlockChain you can securely share resources through cryptography. The technology can prevent single-point failure risk and intrusion into sensitive data. These data records once saved cannot be altered thus nullifying data tampering.
The technology will incur fewer costs and will help Govt.agencies managing and accessing the data in a much more convenient way. Thus, Govt. agencies too should try experimenting with this technology. There have been cases where records of Govt employees and the public have been tampered with. This technology is certainly going to provide prevention against security breaches in the Digital world.
Secure Voting System
Building a secure electronic system has always been a challenge. In any national security of the electronic voting system is a major concern that decides the next Govt. to rule. With Blockchain Technology, the pen-paper and flaws of the electronic system have completely been eradicated as it becomes impossible to hack or manipulate with votes.
Bottom Line
A bright future awaits for BlockChain Technology. The technology is blooming. We need to have more skills and experts to make this effectual technology widely used. 2020 is the crucial year which foresees the BlockChain Technology to grow.
Required skilled expertise to develop BlockChain Application. You can connect with us at:[email protected].